Here are a list of the greatest online dictionaries on the net we use here at MyEnglishTeacher.eu. These dictionaries are interactive with images, thesaurus and, of course explanations. They will help you to build your vocabulary quickly, so you can instantly start communicating with others.
Feel free to add other dictionaries to this list. Those you like to use and find useful.
Apr 19, 2013 - babylon.com -

290

Apr 19, 2013 - dictionary.cambridge.org -

301
Free Online English Dictionary & Thesaurus, translation from English to Spanish & Turkish and Spanish to English and other language resources. Conjugation dictionary. Audio pronunciation. Publisher: Cambridge Univeristy Press.
Apr 19, 2013 - visuwords.com -

352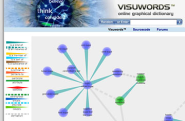 Visuwords™ online graphical dictionary - Look up words to find their meanings and associations with other words and concepts. Produce diagrams reminiscent of a neural net. Learn how words associate. Enter words into the search box to look them up or double-click a node to expand the tree.
Apr 19, 2013 - merriam-webster.com -

307
Free online dictionary, thesaurus, spanish-english and medical dictionaries, audio pronunciations, Word of the Day, word games, and many more high-quality Merriam-Webster language resources.
Apr 19, 2013 - yourdictionary.com -

340

The easy to understand dictionary with example sentences, famous quotes and audio pronunciations. Includes: thesaurus, business dictionary, computer dictionary, medical dictionary and more.
Apr 19, 2013 - oxforddictionaries.com -

297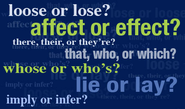 Free online British and American English and bilingual dictionaries from Oxford, with writing help, spelling tips, grammar guidance, and word games.
Apr 19, 2013 - thesaurus.com -

323

Thesaurus.com - the largest and most trusted free online thesaurus brought to you by Dictionary.com. Quickly find synonyms and antonyms.
Aug 28, 2013 - wordreference.com -

272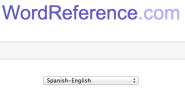 Free online dictionaries - Spanish, French, Italian, German and more. Conjugations, audio pronunciations and forums for your questions.